SMRT Taxis
Hotline: +65 6555 8888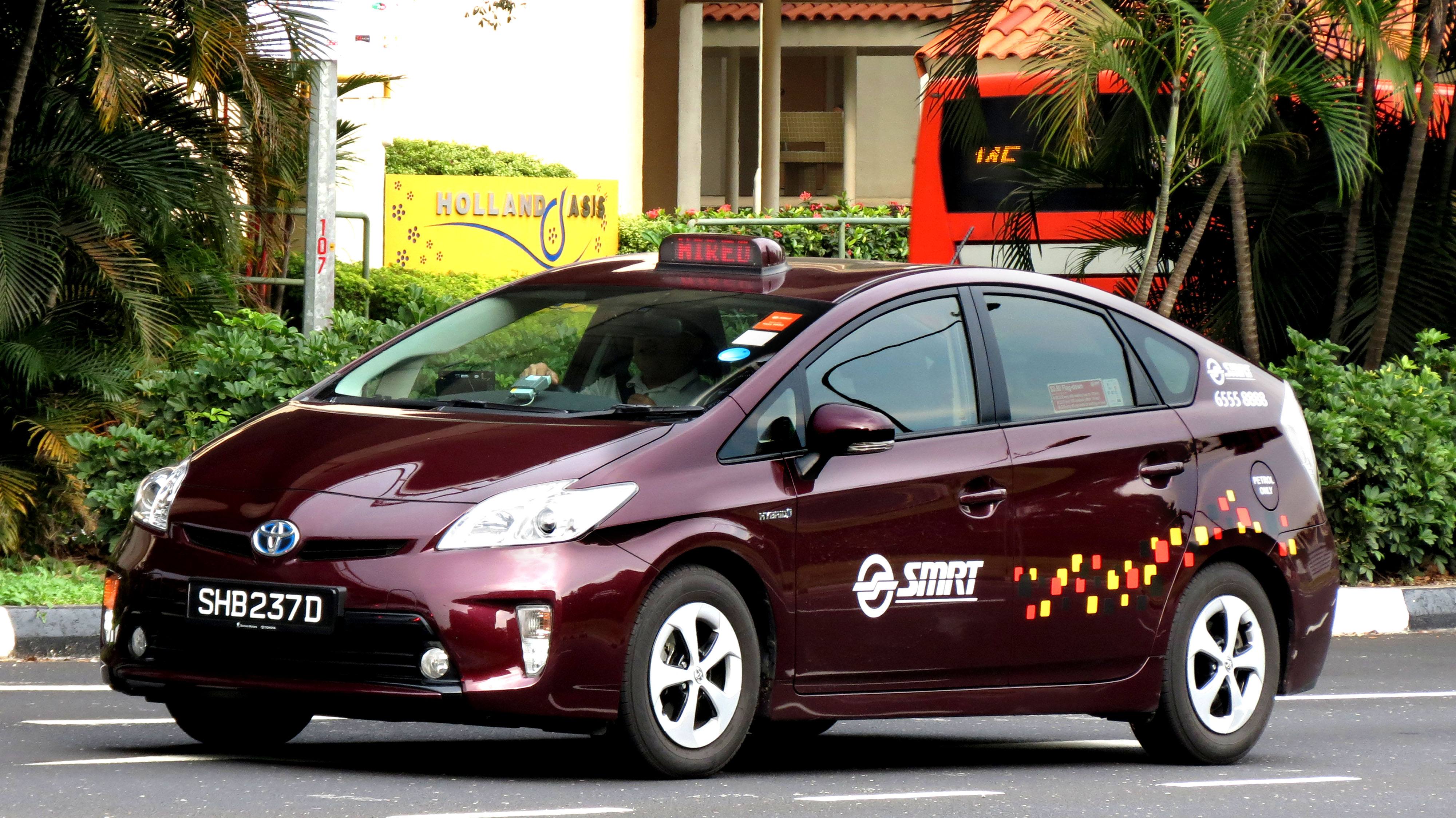 SMRT Taxis is one of Singapore's premier public transport service provider offering public taxi cab transport services island-wide more…
Established in 1987, SMRT has been listed on the Singapore Exchange since July 2000. In its core transport business, we are committed to offering a safe, reliable and friendly travel experience on its extensive network of trains, buses and taxis supported by retail amenities conveniently located within its stations. In its non-fare business, we aim to grow its diversified revenue streams from its taxi operations, rental of commercial spaces, advertising, operations and maintenance services, project management and engineering consultancy.
Today, SMRT is recognised for its standards of corporate governance, corporate transparency and disclosure. We also have a long-standing commitment to make a meaningful difference in the lives of those around us and we do this through a sustained programme of corporate philanthropy, volunteerism and community outreach.
"With over 3000 taxis at your service, you can have your pick of standard taxis, MPVs, London cabs, and even environmentally friendly taxis."
SMRT Taxis Pte Ltd
The Taxi Operator Licence (TOL) from LTA under which SMRT Taxis is licensed to operate a taxi business in Singapore came into effect on 1 June 2003. The licence fee payable is 0.1% of the gross revenue payable on a yearly basis. The TOL is a term licence valid for a period of 10 years and may be extended for an additional 10 years at the discretion of LTA.
The licence will, amongst other things, include conditions to comply with a set of QoS standards, codes of practices and audit directions. The QoS standards specify the level of performance an operator has to meet in three areas, namely, the availability of taxis through radiophone bookings, safety and customer satisfaction.
With deregulation of the taxi industry from 1 June 2003, taxi operators are free to decide on the size of their fleet to meet market demand and to decide on the taxi fare structure.
The taxi fleet is maintained by SMRT Automotive Services.
SMRT Corporation Ltd (SMRT)
SMRT Corporation Ltd (SMRT) is a leading multi-modal public transport operator and a transport engineering and service solutions provider.
Established in 1987 and listed on the Singapore Exchange since 2000, SMRT has a market capitalisation of more than $2.5 billion backed by total assets of $1.4 billion. its annual turnover stands at $802.1 million.
In its core transport business in Singapore, its suite of train, bus and taxi services make a positive commuting experience for the public while lifestyle services within its stations bring convenience to its customers. Defi ning its non-fare business are its growing interests in the provision of taxi services, leasing of commercial spaces, advertising within its network, operations and maintenance services, project management and engineering
SMRT Corporation Ltd (SMRT)
ROB: 200001855H
251 North Bridge Road
Singapore 179102
Telephone: (65) 6331 1000
Facsimile: (65) 6334 0247
Website: www.smrt.com.sg
SMRT Taxis Pte Ltd
60 Woodlands Industrial Park E4
Singapore 757705
Telephone: (65) 6369 0111
Facsimile: (65) 6369 3639
E-mail: [email protected]
Website: www.smrt.com.sg
Hot-line: (+65) 6555 8888
Fleet: over 3,000 taxi cabs
Color: White
Nissan Cedric
Toyota Crown
Mercedes-Benz E220 CDI (Prestige)
SsangYong Rodius SV270 XDI (Space: 7-seater)
Carbodies "London Taxi" TX1 (6-seater)
SMRT Taxis Review
by Cheryl Tan, The Straits Times

SMRT Taxis
3,000 cabs (no information on number of operators)
Tel: 6555-8888

Call service: My calls were picked up almost immediately and the operators addressed me by name after the first call. I had to wait between two and five minutes for a cab to be assigned to me.

On one occasion, no cab was available and the operator told me to call back later.

My line got cut off once. But the operator called me back on my mobile phone to tell me that there were no cabs available.

Punctuality: I was usually one of the last to leave and arrive. But the drivers asked for my preferred route and were polite.

The longest wait was five minutes, but still well within the stipulated waiting time of five to seven minutes.

Verdict: I got stood up by one of the cabbies at French language centre Alliance Francaise in Sarkies Road. He didn't bother to call me on my mobile to check where I was. I had to call SMRT to assign me another cab.

Rating: ***
78 Responses to SMRT Taxis